[Event] AuthaGraph Products are now in NADiff modern
2012.03.31
AuthaGraph World Map(s), AuthaGraph Globe and AuthaGraph Puzzle are available to purchase in
NADiff modern
, the museum shop of Bunkamura the Museum, Shibuya.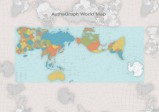 ---
[Product] AuthaGraph Puzzle
2012.01.13
You can buy an art piece, 'AuthaGraph Puzzle' exhibited in 'Beyond the Naked Eye' at Tokyo Metropolitan Museum of Photography. Contact
トウメイ
, a brand by Masuki Co., LTD. Or you can find the product in following shops
- NADiff X 10, museum shop in Tokyo Metropolitan Museum of Photography
- NADiff Contempolary, museum shop in Tokyo Metropolitan Museum of Modern Art
- ICC museum shop
- NADiff modern, museum shop in Bunkamura Museum
- TOUMEI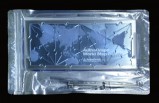 ---
[Award] MONOZUKURI Award
2011.12.05
TWISTABLE GLOBE and FLIPPABLE GLOBE won the grand prize in Mitoyo-city *MONOZUKURI award.
Among many candidates, the globes are highly valued for the educational, intelligent idea and unique printing technology shown on the globe.
*MONOZUKURI means craftmanship in Japanese.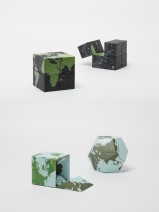 ---
Design Hub Kids Workshop at Tokyo Mid Town
2011.08.19
On 6th of August, 'geografia' made a workshop for kids at Design Hub Tokyo Mid Town. We AuthaGraph CO.,LTD, made a 2 hours- workshop by using Flippable Globe. Participated kids built up a Flippable Globe, having a small lecture on geography, geology and geometry.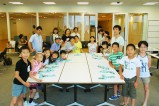 ---
---

---
NEWS