[Press] Shinkenzemi Challenge gonensei, Nov. 1st
2012.11.01
An educational magazine, Shinkenzemi Challenge gonensei, Nov. 1st introduced AuthaGraph World Map.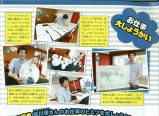 ---
[Press] Mainichi-News Paper
2012.10.28
Mainichi-News Paper introduced AuthaGraph World Map in a corner for Kids column on October 28th.
---
[Press] COMFORT, Oct, 2012
2012.10.10
A design magazine, Comfort introduces GEODESIC GLOBE, a paper modeling globe produced by geografia and designed by AuthaGraph CO., Ltd.
If you are interested in purchasing the map,
contact us by email
. (3,780 jpy, tax included)
for more info,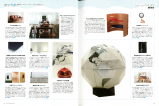 ---
[Press] ARS ELECTRONICA 2012 Catalogue
2012.08.31
Ars Electronica 2012 Catalogue introduced AuthaGraph World Map and Tsunagari Project.
For more info, see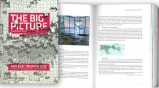 ---
[Press] Magazine Popeye (2012 August)
2012.07.01
A magazine, Popeye introduces AuthaGraph World Map and AuthaGraph Globe.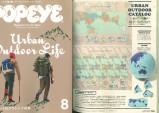 ---

---
NEWS