[Lecture] SSH Special Science Lectures
2011.11.03
Hajime Narukawa was invited to give a lecture on AuthaGraph World Map at Sapporo Keisei High School, one of a Super Science High School. The lecture shows Animated AuthaGraph World Maps visualizing Ozone Hole Distribution, Global Warming Simulations and Earthquakes in the last 2 Years for 950 students, their parents and teachers.
The lecture is one of a series of SSH Special Science Lectures organized by Japan Science and Technology Agency.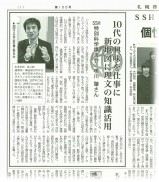 ---
[Lecture] TEDx Seeds 2012
2011.10.23
Hajime Narukawa made a presentation in
TEDx Seeds 2012
held at YOKOHAMA RED BRICK WAREHOUSE on 22nd of October. Following 13 members gave presentations. Ryuko FURUKAWA, Yasuo SATO, Patricia TSAI, Koichi KOBAYASHI, Kenichi EBINA, Hiroshi ISHIGURO, Hajime ASAMA, TEMPEI, Koichiro TSUJINO, Oriza HIRATA, Cesar HARADA, Hajime NARUKAWA, Tomoki NAKAMURA, Masato FUJINO.
Movie of the Presentations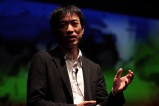 ---
---
[Narukawa joins in ICC Artists' Talk]
2011.02.02
TOKOLO Asao, IMAI Ken
Guest: NARUKAWA Hajime
Moderator: HATANAKA Minoru (ICC)Date: February 5 (Sat.), 2:00 pm–
Venue: ICC 4F Special stage
Capacity: 150 persons (first-come basis)
Admission free
For further information,
see
---
[Lecture] "MOT ANNUAL 2010 Neo-Ornamentalism from Japanese Contemporary Art" Artist Talk / MUSEUM OF CONTEMPORARY ART TOKYO
Apr, 04, 2010
2010.04.04
Hajime Narukawa joins a gallery talk with an artist Asao Tokoro in "MUSEUM OF CONTEMPORARY ART TOKYO".
Details>>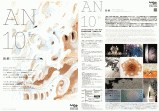 ---

---
NEWS