[Exhibition] DESIGN TIDE TOKYO 2012
2012.10.30
AuthaGraph CO,.Ltd. is invited to exhibit AuthaGraph World Map in TIDE FOCUS, DESIGN TIDE at Tokyo Mid Town.
In the exhibition, we showcases Great Navigations map in which you can have an over view of all traces of great navigation. And we showcases Chrono-map 4700 in which you can have a general over view of the world history.
date : from October 31st to November 4th
venue: Tokyo Mid Town, Roppongi, Tokyo
For more info see,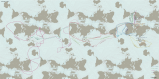 ---
[Press] Mainichi-News Paper
2012.10.28
Mainichi-News Paper introduced AuthaGraph World Map in a corner for Kids column on October 28th.
---
[Lecture] Atelier MUJI Talk Event, 'How to Make Tensegrity'
2012.10.28
Hajime Narukawa gives presentation on Tensegrity by throwing and smashing Tensegrity sphere model.
He will talk about how to represent a design and idea which has a difficulty in understanding it by reading a book.
All participants get a 'Tensegrity Modeling Manual' for free.
date: Nov. 2nd, 2012 (Friday) starting form 18:30 to 19:30
venue: Atelier MUJI in Muji Yurakucho
moderator: Sadao Tuchiya
You need to reserve your seat before 10:00, November 1st, 2012
For more info visit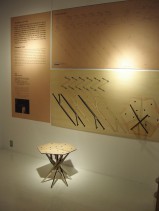 ---
[Exhibition] Atelier MUJI 'A Paper Pattern for Furniture'
2012.10.28
We, AuthaGraph show cases 'Tensegrity Table' and a manual for making it in an exhibition, 'A Paper Pattern for Furniture' at Atelier MUJI.
time and date: from 10:00 to 21:00, from October 26th (Fri) to November 18th (Sun)
venue: Atelier MUJI, Yurakucho, Tokyo
for more info, visit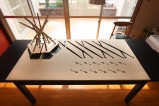 ---
[Press] COMFORT, Oct, 2012
2012.10.10
A design magazine, Comfort introduces GEODESIC GLOBE, a paper modeling globe produced by geografia and designed by AuthaGraph CO., Ltd.
If you are interested in purchasing the map,
contact us by email
. (3,780 jpy, tax included)
for more info,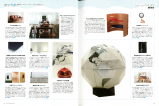 ---

---
NEWS