[Exhibition] OPEN SPACE 2011/ TRANS SCALE 02 NTT ICC
2011.10.23
'Parallel Camera' is now showcased in Intercommunication Center [ICC] from October 22, 2011 to March 18, 2012. The device, 90cm wide and 2m high, is made of 160,000 straws and made without any electric equipments. Like an architectural drawing such as an elevation, it casts and projects an object to a screen while keeping its real size.
Date: October 22 (Sat.), 2011–March 18 (Sun.), 2012
Venue: NTT InterCommunication Center [ICC]
Hours: 11:00 am–6:00 pm
ARTISTS
IWAI Toshio SHIGETA Yusuke SHIBUYA Keiichiro + evala SUZUKI Yasuhiro TSUSHIMA Takahiro TERADA Naoki + TOKOLO Asao + NAGAOKA Ben + NARUKAWA Hajime Gregory BARSAMIAN David BOWEN MANABE Daito + ISHIBASHI Motoi IAMAS Surface Interface Design Project
OPEN SPACE 2011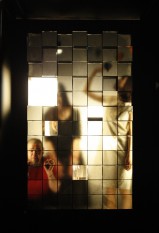 ---
ICC Kids Program 2011, 'Trans Scale, Changing Our Frames of Reference'
2011.08.19
A new art work, 'Parallel Camera' is showcased in ICC Kids Program 2011 from 13th to 21st of August. From 14:00 on 20th of August, Hajime Narukawa will make a workshop 'Let's make a wondrous camera!'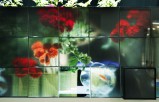 ---
[Exhibition] New York International Gift Fair 2011
2011.08.14
'AuthaGraph Globe,' 'TWISTABLE GLOBE' and 'FLIPPABLE GLOBE' is now showcased in 'New York International Gift Fair', at 'Jacob K. Javits Convention Center', New York from 14th to 18th of August. These three paper craft globes are products in collaboration with 'geografia' a paper product brand.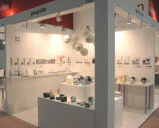 ---
[press] "ICC OPEN SPACE 2009 : Mission G: sensing the earth" video clip is uploaded.
2011.04.25
The documentary video reviews the contents of "ICC OPEN SPACE 2009" exhibited from May 16th 2009 to Feb. 28th 2010. The video shows installation of "AuthaGraph: ISS Long Term Tracking."
To see the video,
visit>>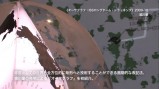 ---
[Geo-Palette Launched]
2011.02.02
National Museum of Emerging Science and Innovation (Miraikan) launched a world map archive.
The on-line-service uses AuthaGraph world map for its format.
This archive is constructed by great efforts by Miraikan's stuffs and the archive's design team members.
Visit and experience the Earth's new angle of view.
http://geopalette.jp/
Register and log in to enjoy its full contents and tool.
---

---
NEWS