[Shop] AuthaGraph Products now able to order and ship abroad
2011.12.15
AuthaGraph's original products are now on ALEXIOUS, an internet shop. The shop can ship the products all over the world. Visa, Master, American Express and other credit cards are available. You can pay by PayPal as well. In ALEXIOUS's web site, you can check the detail info of the products and
interview
in 7 languages,
ENGLISH, ROSIAN, SPANISH, FRENCH, KOREAN, CHINESE, GERMAN and JAPANESE.
to ALEXIOUS web site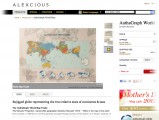 ---
[Press] Beyond the Naked Eye Catalogue
2011.12.13
Catalogue of the exhibition 'Quest for Vision vol. 4 Beyond the Naked Eye Catalogue' is published. B5 size, 96 pages, full color, 1800 yen (tax incl.)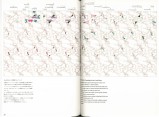 ---
[Exhibition] Quest for Vision vol. 4 Beyond the Naked Eye
2011.12.13
Crono-map 4700, an interactive installation are now showcased in Tokyo Metropolitan Museum of Photography from December 13, 2011 to January 29, 2012. The installation is a software showing a sequence of the world history for 4700 years in a rectangle. It is able to show the history by an animation too.
to Beyond the Naked Eye website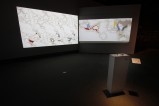 ---
[Award] MONOZUKURI Award
2011.12.05
TWISTABLE GLOBE and FLIPPABLE GLOBE won the grand prize in Mitoyo-city *MONOZUKURI award.
Among many candidates, the globes are highly valued for the educational, intelligent idea and unique printing technology shown on the globe.
*MONOZUKURI means craftmanship in Japanese.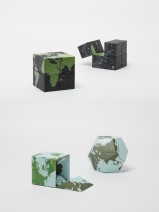 ---
[Lecture] SSH Special Science Lectures
2011.11.03
Hajime Narukawa was invited to give a lecture on AuthaGraph World Map at Sapporo Keisei High School, one of a Super Science High School. The lecture shows Animated AuthaGraph World Maps visualizing Ozone Hole Distribution, Global Warming Simulations and Earthquakes in the last 2 Years for 950 students, their parents and teachers.
The lecture is one of a series of SSH Special Science Lectures organized by Japan Science and Technology Agency.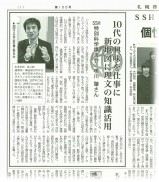 ---

---
NEWS