About AuthaGraph World Map
This rectangular world map called AuthaGraph World Map is made by dividing a spherical surface into 96 triangles. And then transferring it to a tetrahedron while keeping the area's proportions. Finally unfolding it to a rectangle.
The world map can be tiled in any directions without visible seams. From this map-tiling, a new world map with triangular or rectangular outline can be framed out with various regions at its center.
The name, AuthaGraph is from authalic and -graph.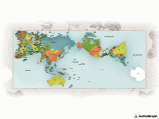 ---
AuthaGraph Animation- Map Making Process
The animation helps understanding a 3-dimensional map-making process. You may easily understand the map is made of a combination of two projections (mapping), from a sphere to a "inflated-tetrahedron" then from the "inflated-tetrahedron" to a tetrahedron so as to reduce errors.
It shows how to cut and unfold the tetrahedron to make a rectangular map. It shows how to tile the maps as well and to frame a new world map while changing its center.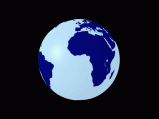 ---
AUTHAGRAPH ISS LONG TERM TRACKING
A movie showing a movement of International Space Station for 12 hours recorded in October 17, 2010 (21:00-9:00 next morning.)
The movie was made by recording an original application for tracking and visualizing ISS's location in real time.
Its coordinates are provided by 'Cerestrak', a website distributing ISS's orbital data. NASA and the US department of defense issue the original data.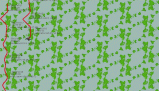 ---
AUTHAGRAPH 600 MILLION YEAR'S HISTORY OF CONTINENTAL DRIFT
A movie showing a movement of continents for 600 million years in a format of AuthaGraph map. You can see India had moved across Indian Ocean and crushed into Eurasian Continent. The impact generated the Himalaya Mountains.
The original research on the continental drift theory is made by Dr. Ron Blackey.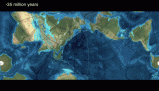 ---

---
PROJECTS